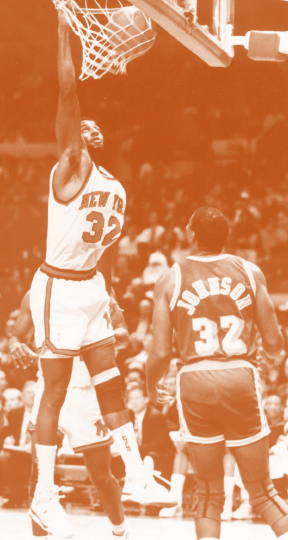 JERROD MUSTAF
Mr. Mustaf is a graduate of DeMatha Catholic High School where he was a 3-time All-American basketball player, Maryland State Player of the Year and Washington D.C.'s Mr. Basketball in 1988. Mr. Mustaf earned a scholarship to the University of Maryland, where he was an All-ACC selection and was a 1st Round draft pick of the New York Knicks in 1990. Mr. Mustaf later played in the NBA Finals with the Phoenix Suns and won 2 championships playing in Europe. In 2010, Mr. Mustaf earned a Masters in Christian Counseling from the Spirit of Truth Institute in Richmond, Virginia.
Jerrod has become a respected community leader and youth advocate, while leading dual teams of talented individuals in the non-profit and for profit sectors. He is the Executive Director of the Take Charge Juvenile Diversion Program, Inc, a premiere juvenile diversion program in the state of Maryland. Additionally, Jerrod is the Founder/CEO of the Street Basketball Association and SBA Sports Worldwide, LLC. He shares his personal and professional gifts as a youth basketball coach of the Take Charge Pride AAU organization and as an NCAA and professional basketball consultant. Mr. Mustaf diplomatically served as the Sports Ambassador for the Republic of The Gambia from 2006-2011 and as an NBA Africa journalist for SuperSport from 2013-2017.
Jerrod was the recipient of the Ethnic Heritage Award from the Montgomery County Chapter of the NAACP and is a former vice-president of the Prince George's County Chapter of the NAACP. Mr. Mustaf was appointed the rank of Officer of the National Order of the Republic of The Gambia, West Africa. He is an active member of the NBA Retired Player's Association and the University of Maryland's M Club.
Mr. Mustaf was honored with the Community Service Award by the 100 Black Men of Prince George's County in 2012, in 2014 as 100 Most Influential Marylanders by the Daily Record and as an "Amazing Parent" by In Reach, Inc. in 2015. On October 3, 2015, Mr. Mustaf and Take Charge Program was recognized as an inaugural member of the Business Workplace Learning Hall of Fame by the Maryland Department of Disabilities. Mr. Mustaf was presented the 2017 Washington Wizards Community Assist Award for exemplary dedication and commitment to the community.
Jerrod continues his work as a long time youth advocate by encouraging youth to think globally by empowering them to transform their lives, and ultimately, their communities through strategic programming including sports and leadership curricula.